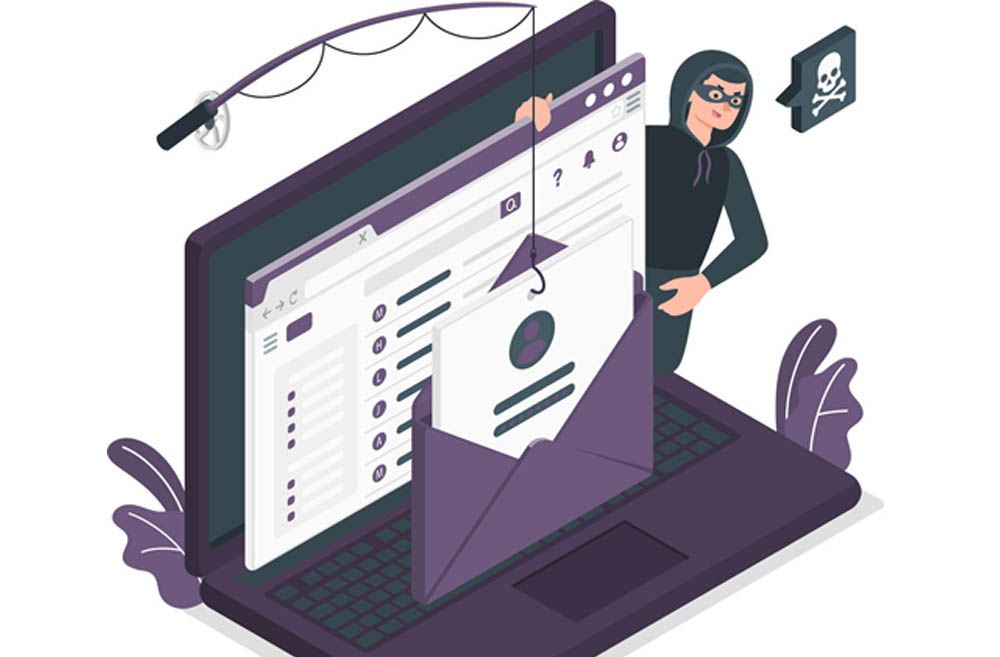 Email Scam -My nickname in darknet is...
Norfolk Web Support
It has been brought to our attention that millions of people all over the world are suddenly receiving a 'scam' email similar to the ones below -
Hello!

My nickname in darknet is nickola53.
I hacked this mailbox more than six months ago, through it I infected your operating system with a virus (trojan) created by me and have been monitoring you for a long time.

So, your password from (your email address) is *****

Even if you changed the password after that - it does not matter, my virus intercepted all the caching data on your computer and automatically saved access for me.

I have access to all your accounts, social networks, email, browsing history.
Accordingly, I have the data of all your contacts, files from your computer, photos and videos.

I was most struck by the intimate content sites that you occasionally visit.
You have a very wild imagination, I tell you!

During your pastime and entertainment there, I took screenshot through the camera of your device, synchronizing with what you are watching.
Oh my god! You are so funny and excited!

I think that you do not want all your contacts to get these files, right?
If you are of the same opinion, then I think that $866 is quite a fair price to destroy the dirt I created.

Send the above amount on my BTC wallet (bitcoin): 1NXNt72qfMhPZDffUEqryCYpEUzyR6LmgH
As soon as the above amount is received, I guarantee that the data will be deleted, I do not need it.

Otherwise, these files and history of visiting sites will get all your contacts from your device.
Also, I'll send to everyone your contact access to your email and access logs, I have carefully saved it!

Since reading this letter you have 48 hours!
After your reading this message, I'll receive an automatic notification that you have seen the letter.

I hope I taught you a good lesson.
Do not be so nonchalant, please visit only to proven resources, and don't enter your passwords anywhere!
Good luck!

---

Hello!

As you may have noticed, I sent you an email from your account.
This means that I have full access to your account.

I've been watching you for a few months now.
The fact is that you were infected with malware through an adult site that you visited.

If you are not familiar with this, I will explain.
Trojan Virus gives me full access and control over a computer or other device.
This means that I can see everything on your screen, turn on the camera and microphone, but you do not know about it.

I also have access to all your contacts and all your correspondence.

Why your antivirus did not detect malware?
Answer: My malware uses the driver, I update its signatures every 4 hours so that your antivirus is silent.

I made a video showing how you satisfy yourself in the left half of the screen, and in the right half you see the video that you watched.
With one click of the mouse, I can send this video to all your emails and contacts on social networks.
I can also post access to all your e-mail correspondence and messengers that you use.

If you want to prevent this,
transfer the amount of $702 to my bitcoin address (if you do not know how to do this, write to Google: "Buy Bitcoin").

My bitcoin address (BTC Wallet) is: 142e8SgyTLnkvwkDkNNon9jMtKY4UDvQqr

After receiving the payment, I will delete the video and you will never hear me again.
I give you 48 hours to pay.
I have a notice reading this letter, and the timer will work when you see this letter.

Filing a complaint somewhere does not make sense because this email cannot be tracked like my bitcoin address.
I do not make any mistakes.

If I find that you have shared this message with someone else, the video will be immediately distributed.

Best wishes!
---
Please do not be concerned!

Your email accounts have NOT been hacked and they have no details about you.
It is a generic email sent by spoofing your SMTP settings to make it look like it has come from your account.
To really put your mind at rest, look at your sent items, you will NOT see the email sent out and if your account had been hacked you would see it in your sent box.
Any questions or problems let us know, we are here to help - Email or phone 01603 858725