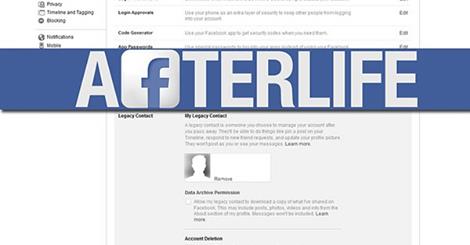 Facebook introduces new afterlife feature
Norfolk Web Support
What Happened?
Facebook now lets you give a friend or family member limited control of your account when you die by appointing a 'Legacy Contact'. When Facebook is notified of your death, it will grant account access to that person, who will be able to move your profile to a memorialised Timeline, write a post at the top of the feed, add a new profile picture and approve friend requests. If you'd rather not give posthumous access to your account, you can ask for it to be deleted.
How will it affect you?
So far, the after death feature is only available in the US, but Facebook said it expects to roll it out to other countries soon. When it reaches the UK, you can set it up by going to settings, Security and choosing Legacy Contact.
What do we think?
This is a smart move. Facebook's current settings don't make it easy to manage our profiles after death, and handing limited control to a friend who knows you well allows for necessary subtleties. We know we'll be choosing our Legacy Contact carefully.