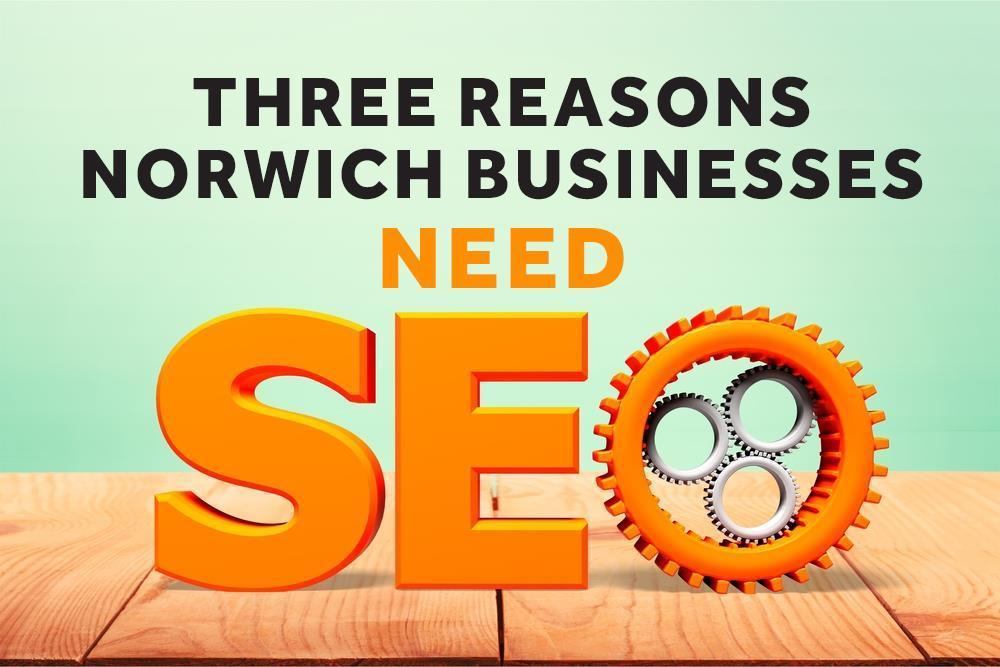 Three reasons Norwich businesses need SEO today
Norfolk Web Support
Are you the Norwich business owner that gives out a loud sigh when you hear someone say your company needs SEO (Search Engine Optimisation)?

For many entrepreneurs the acronym fills them with dread and concern that it is something far too techie sounding for them to grasp.

However, at Norwich-based Norfolk Web Support's we strive to take that fear away by providing clients with key-word ready websites aimed at making their brand stand out in highly-competitive markets, which are increasingly becoming digitally based.
Here are our top three reasons as to why Norwich-based businesses must not shy away from SEO.
1. SEO is not going away – While algorithms may change, there is no reason to suspect that SEO is going away any time soon.
And when you consider that the search engine market leader Google, deals with an astronomical 4,464,000,000 searches every day it's easier to understand why it has become an imperative tool for businesses.
Using keywords in searches continues to be a successful marketing technique not just in written content but also in video and audio searches too.
At Norfolk Web Support we can help you select relevant keywords and devise a personalised content strategy for your business.
2. Your competition is already doing it – SEO is a simple and effective marketing tool that can boost your visibility to customers by placing your business website higher on Google pages.
By adopting SEO, businesses can also measure customer responses to their websites through using the Google Analytics tool providing invaluable in-depth knowledge of them and their requirements.
At Norfolk Web Support, we have found our clients such as Norwich-based Cornfield Scaffolding have been quick to acknowledge the benefits of using keywords to attract more customers to their site.
Norfolk Web Support Director, Ross Maxwell, said: "Increasingly our clients are becoming more aware of the effectiveness of this simple tool. We want to ensure they get maximum benefit by using SEO content on all our website builds.
"Combining this with a content strategy by using our SEO blogging and business feature writing services can further enhance positioning on Google pages and ultimately mark them out as the go-to expert for their products or services."
3. Virtual marketing is taking over – Advances in technology means that the future is here already and if you want your business to be on the map you must have a presence on line. It won't be too long before customers search solely on the internet for goods and services.
Statistics are also showing searches made using mobile devices, such as smart phones and tablets, are set to outstrip traditional desktop devices and provide a whole new world of SEO techniques in particular local search optimisation.
So don't get left behind. Make sure your business has a strong virtual presence and an SEO strategy in place to command its rightful share of the market. We are here to serve a digital community wherever your business is geographically based. Visit Norfolk Web Support today to find out how we can assist and for more help with content marketing visit Business Showcase.
written by Sheree Hanna, Editor Business Showcase.