The Brief
South Norfolk Healthcare Ltd contacted us as they required a completely new website that was modern and fully responsive. They also required an A5 flyer and a pop up banner.
Our Approach
We decided to use the popular Joomla content management system for its ease of use and freedom to design bespoke websites. The design was heavily discussed with Gemma & Andrew, who wanted to keep their logo and use complimentary colours.
The website was designed first with the use of icons and an info chart to help explain their services easily, and to provide easy navigation to the visitor. The brochure was next and used the websites design techniques and colours.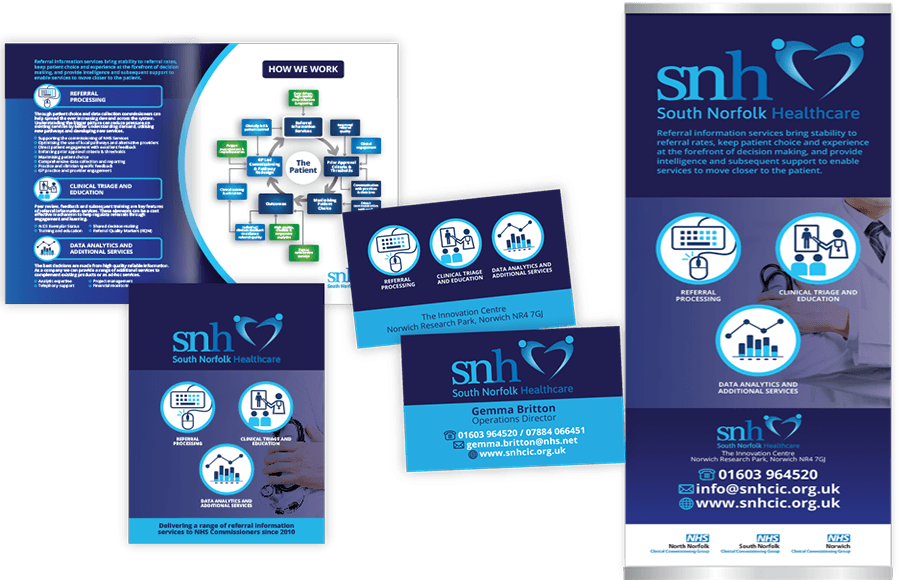 The Result
The final result is a modern bright website and media that portrays the companies' professionalism and work processes.